November 17, at VŠE
On November 17, the University of Economics commemorates the Day of the Struggle for Freedom and Democracy and the International Student Day.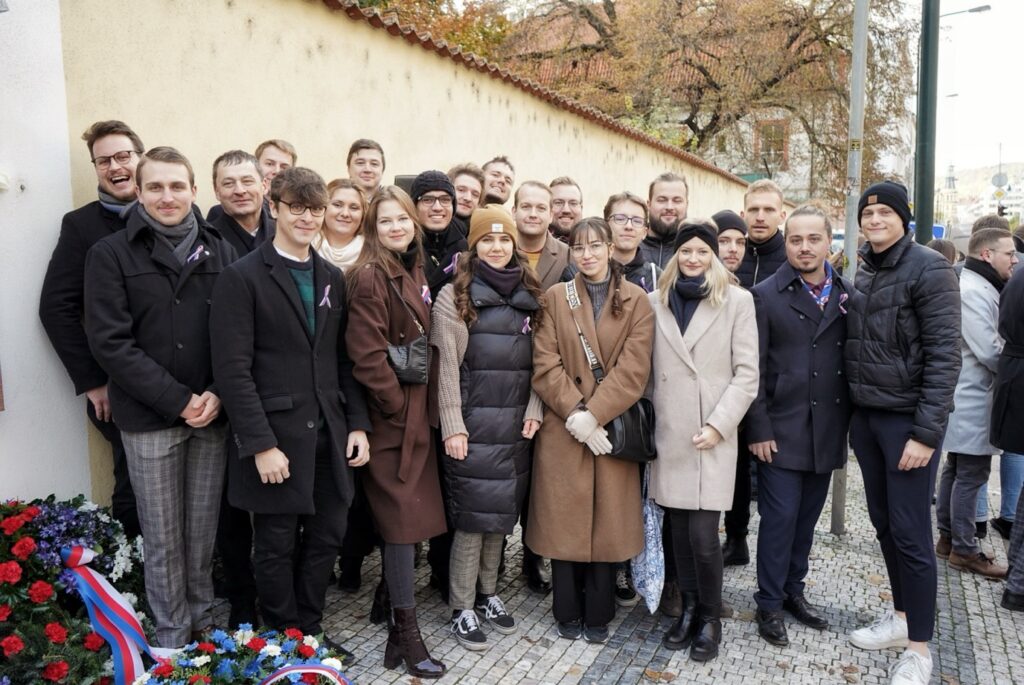 The year 1939
This day has its roots in the events of 1939. On October 28, a German policeman seriously injured student Jan Opletal during an anti-Nazi demonstration, and he succumbed to his injuries on November 11. His funeral on November 15 turned into an open protest against the fascist occupation, attended by thousands of people. Based on these riots, the Third Reich decided on November 17 to close all ten then-existing Czech universities in Prague, Brno, Olomouc, and Příbram for three years. On November 17, 1941, exactly three years later, based on these events in London, this day was declared International Students' Day.
The year 1989
November 17, 1989, will forever be associated with the beginning of the Velvet Revolution in the former Czechoslovakia. On that day, the student march to mark the 50th anniversary of the closure of universities and the beginnings of Nazi repression turned into a demonstration against the communist regime. However, after the end of the march, there was a brutal police intervention against peacefully demonstrating students on Národní třída in Prague. This act of violence sparked a strong backlash in society and eventually led to the fall of the communist regime and the "end of one-party rule" a few weeks later.
November 17, 1989 at VŠE
Although only a small group of teachers and approximately fifteen students of the University of Economics participated in the commemorative event on November 17, 1989, the security forces' brutal suppression of this demonstration led to a large-scale student occupation strike at the university. This strike has already gained widespread support among most educators and staff.
The atmosphere of the time at VŠE is evidenced by the photographs of the then students of Ing. Helena Erbenová and Ing. Maria Špitálníková.
VŠE is commemorating this important day again this year. The students of our university, together with the rector Petr Dvořák, laid wreaths at the Hlávkova dormitories in Žitná Street and on Albertov Street. This act shows respect for those who stood up against injustice and fought for freedom.
Translated from https://www.vse.cz/aktuality/17-listopad-na-vse/.