Benefits for VŠE students and employees
Discounted fares for students with Nextbike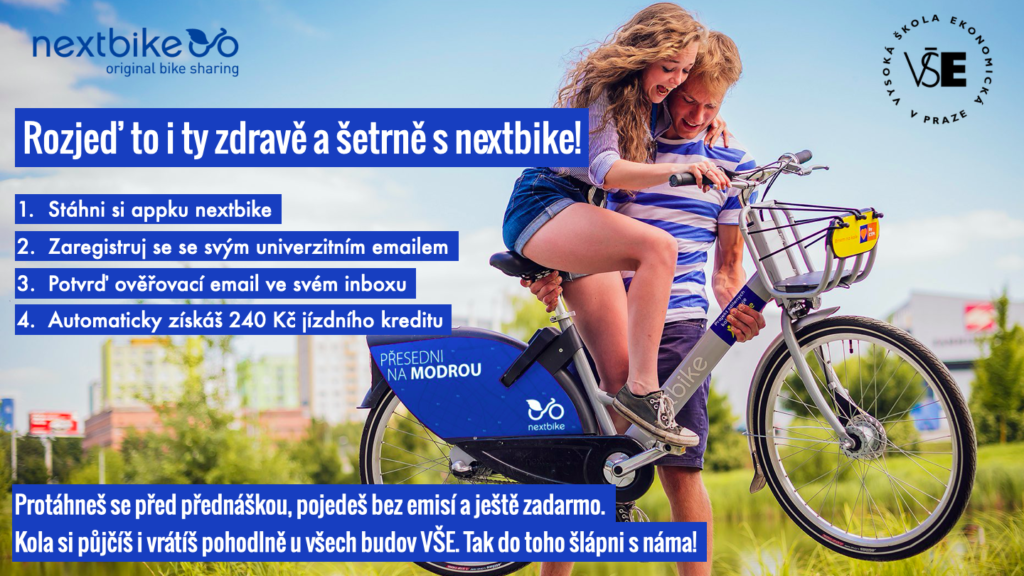 Where can you find LOKNI everywhere?
There are a total of nine filtration facilities at the VŠE.

In the VŠE dormitories:
Blanice dormitory
Vltava dormitory
Palachova dormitory
Jarov (outdoor) – free of charge
At Blanice, Vltava, and Palachova dormitories, it is not possible to refill filtered water for free because the filtering devices are not yet sponsored by partners. To use the facilities at these locations, you must select a subscription in the LOKNI app.
The following locations are located on the VŠE campus in Žižkov:
Old building, first floor
New building, by the lecture rooms (2x)
Italian Building, third floor




Barbershop at Vltava dormitory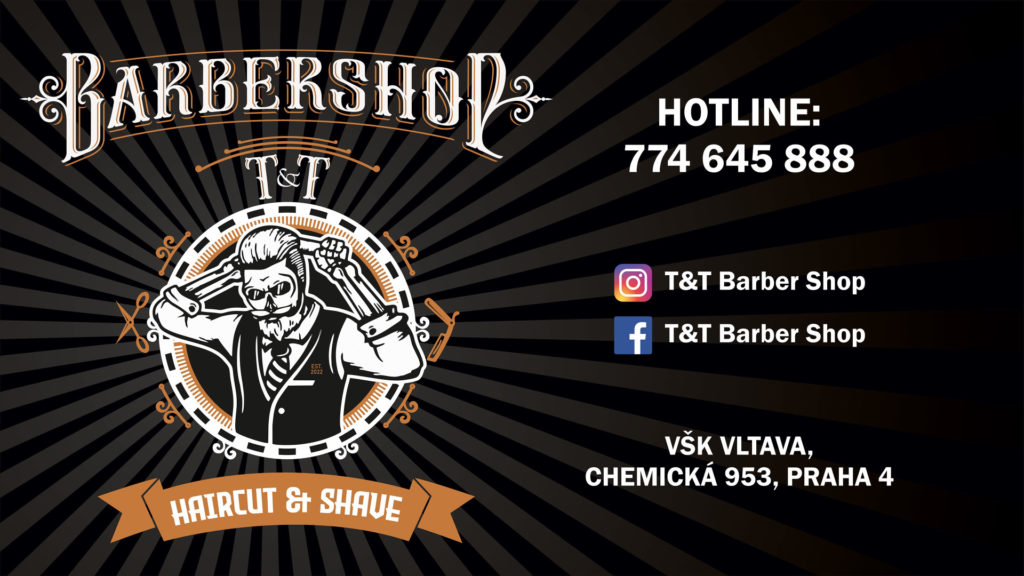 Opticool – eye optics, 10% discount with ISIC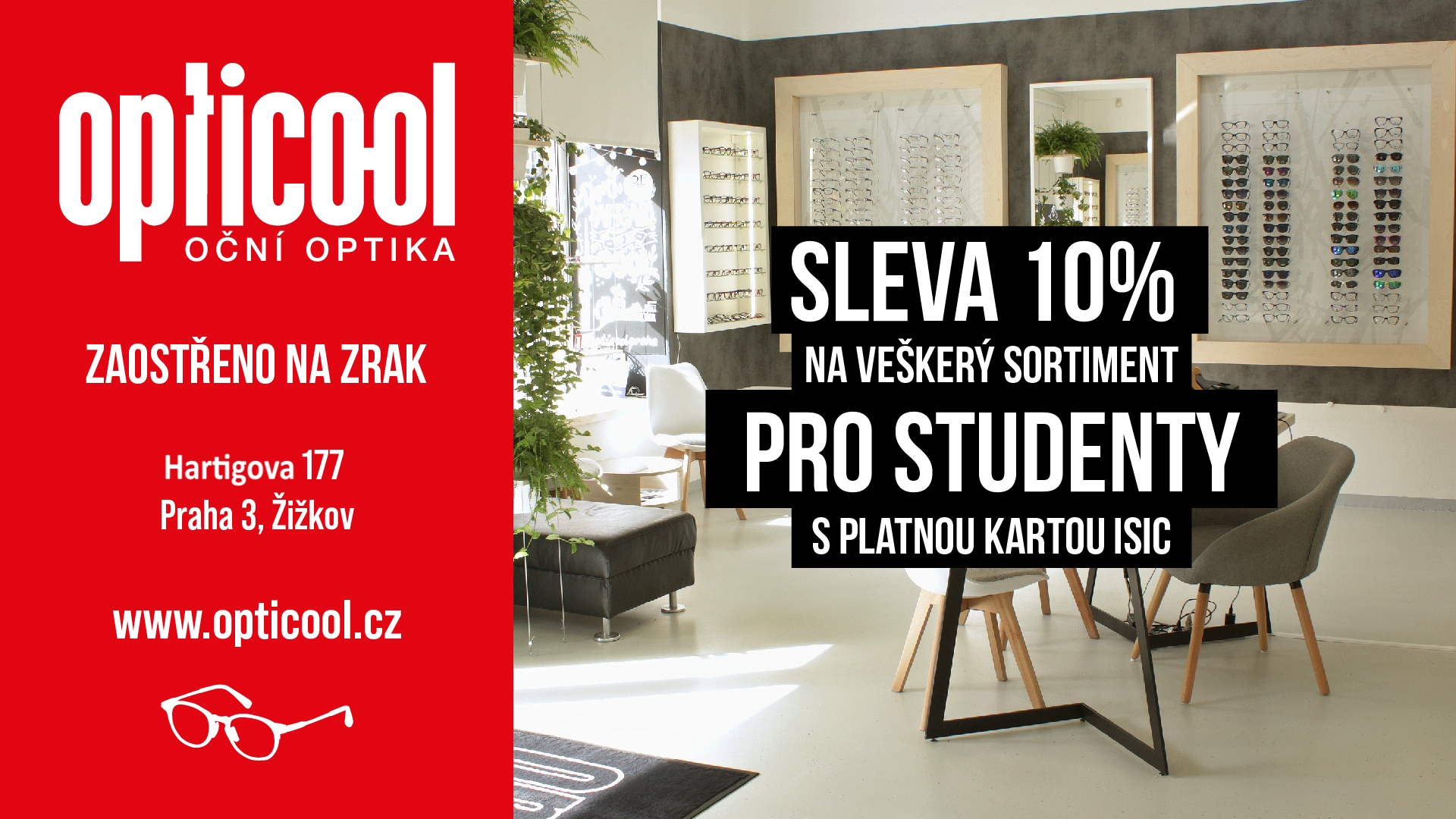 Reltex
Cycling equipment store Reltex offers VŠE students and employees a 10% discount on any displayed item and a 15% discount on any small repairs. Store is placed at Blanice dormitory in Prague 4 – Jižní město.
Health care – discounts for students and employees
Doctor´s offices which are placed at Jarov offer discounts for students and employees. We list some of the benefits below. More information can be obtained at their office. Contacts here.