ESN sports day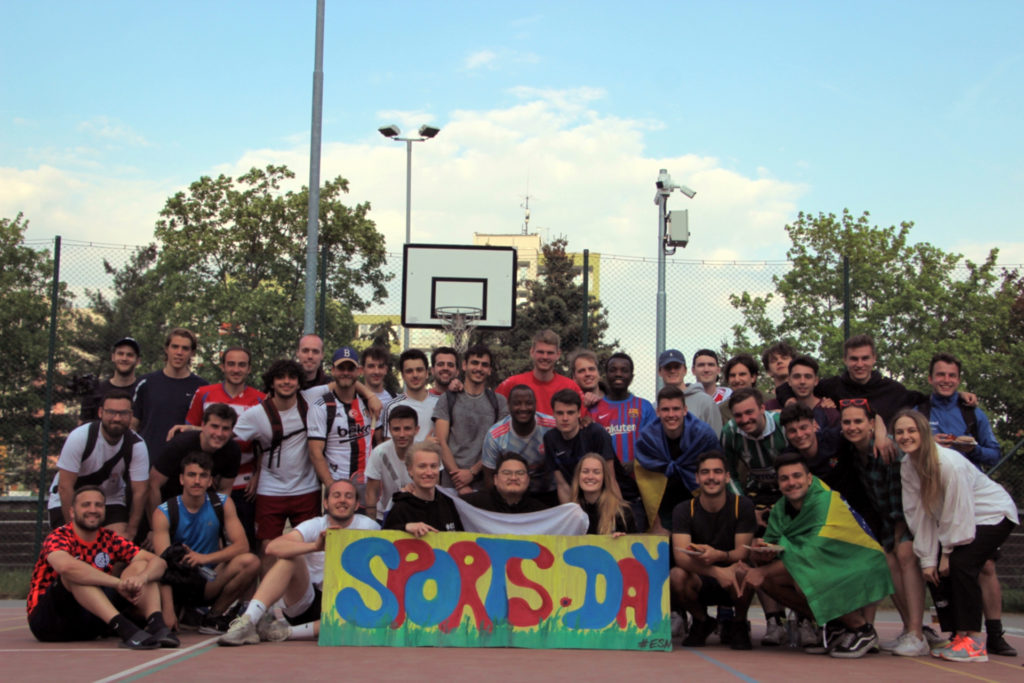 ESN VŠE Prague thanks SÚZ VŠE  for making the entire sports complex accessible at the Jarov dormitories and for all the cooperation and helpfulness in organizing ESN Sports Day.
We appreciate this and we hope that the cooperation will proceed just as smoothly in the coming years, said  Sport Coordinator, ESN VŠE, Martin Barták.
On 8.5. ESN VŠE Prague Student Association organized an all-day event for foreign students called ESN Sports Day at the Jarov dormitories . 
The event, which included a football and volleyball tournament, as well as a rich accompanying program, was attended by approximately 100 foreign students, 20 "teenagers" from the OPU (Refugee Aid Organization) and over 20 students from ESN VŠE Prague .