Mgr. Kateřina Rybínová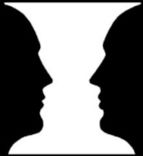 Psychotherapy is provided for VŠE students after arrangement in advance over the phone.
Registration of students accommodated in VŠE dormitories is possible after arrangement in surgery of clinical psychology.
We provide long-term supportive psychotherapy in case of the following indications
Anxiety disorders – panic attacks, generalized anxiety disorder, phobias etc. Úzkostné poruchy – panické ataky, generalizovaná úzkostná porucha, fobie aj.
Mood disorders – depression, bipolar affective disorder etc. Poruchy nálady – deprese, bipolární afektivní porucha ad.
Somatoform disorders
Psychosomatic problems
Neurotic reactions to stress
Burnout syndrome
Problems concerning personality
Relaxation and imaginative techniques in case of indicated clients
Psychotherapy in the case of psychogenically conditioned sexual dysfunctions
Resocialization care for transsexuals
We also deal with the following difficulties
Relationship problems
Adaptation disorders
Feelings related to ostracization
Personal demands and expectations
Change of lifestyle etc.
Insurance companies
Payment options
Cash (1000 CZK in case of the session without a contract with the insurance company)
Foreign languages
Rules for protection of personal data
Personal data are saved only to the extent and for the duration established by law. Documents with personal data are placed into lockable files with limited access (authorized persons only). Electronically saved personal data are secured and also with limited access (authorized persons only) and handled with appropriately secured software for processing sensitive personal data.
Address and contact
J. B. Mayzlík s.r.o. (Health care center Jarov)
Hartigova 205
130 00 Praha 3
Surgery hours
Wed
8:30 – 14:30
Thu
8:30-14:30
| | | |
| --- | --- | --- |
| Name | E-mail | Phone |
| Mgr. Kateřina Rybínová | psychologiejarov@gmail.com | 724 24 24 53* |
* Consultation is possible only after an appointment is arranged in advance over the phone