Felling of trees on the Jarov campus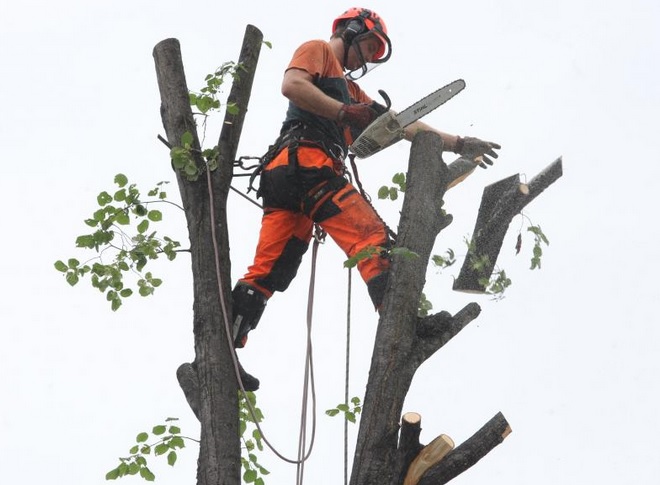 In the next few days, we will be cutting down trees on the Jarov College campus.
The trees to be felled have been carefully selected and some are in a state of disrepair and are in danger of falling onto the road.
The felling of the trees has been approved by the Municipal District of Prague 3, which has issued the relevant decision.
Please take extra care and follow the instructions of the workers of the professional company, who will carry out the felling with the help of height equipment.
Parking places around the trees will be blocked off, please observe the parking restriction guidelines.
On April 19, the following trees will be cut down: two birches, two acacia, maple, cherry, and apple trees (birch and acacia trees will be cut down with a hydraulic platform)
24.4. the plan is to cut down the remaining trees (big poplar and other trees).
FMD